I know, I know. I say "it's my favorite" all the time, but I really mean it for this one. I've held my excitement in far too long about City of Ashes by Cassandra Clare. City of Ashes is book two in The Mortal Instruments trilogy, and I was such a good girl waiting for it to arrive. When it finally did arrive last week, I nearly mauled the poor delivery man and had to be held back like a crazed animal. Opening that first box containing those shiny books was like opening the doors to Fort Knox, for me. I bathed in the glow of Clary's fiery red hair for a moment, then I rushed to make several phone calls to allert the masses of it's arrival. I was greeted with many screams of delight and excitement over the phone. Then, I had to wait until I was finished work to crack open my own lovely prize. Now, book one of The Mortal Instruments trilogy, City of Bones, was my absolute favorite book of last year. After I read it I became City of Bones cheerleader #1. So you see how dificult it was to wait even an extra minute before reading the next installment.

With all of this anticipation, could City of Ashes live up to it? The answer is....



YES!!!!



City of Ashes by Cassandra Clare:




Once my hands stopped shaking enough to hold the book still, I was ready to get back to the world of Shadowhunters, Downworlders and Warlocks.

*For the sake of those who have not yet read City of Bones, I will try my best not to let slip any devastating spoilers. For those who do fall into this category, I recommend that you run to a bookstore and pick yourself up a copy. You will love it if you are a fan of Harry Potter, Twilight, vampires, magic, werewolves, urban fantasy or great books in general.*

Now back to City of Ashes.

Clary Fray's life has just been turned upside down. Until recently, she has lived as a normal girl, in a very normal New York City. That was before she found out that all the legends were true, in one way or another. There really are vampires, werewolves, demons and faeries walking among us, and she is not an ordinary "mundane" human. She is descended from Shadowhunters and is supposed to rid the world of these Downworld creatures. Clary is special and she's finding it dificult to come to terms with this. She has discovered some unthinkable secrets about herself and her family, and now she questions everything and everyone she thought she knew.

Her life becomes more difficult when her best friend Simon starts to become more than a friend and she must fight the forbidden feelings she has for Jace, a fellow Shadowhunter (who is possibly the most amazing male fictional character ever created, so I wish her all the luck in the world on that one). To make matters worse, Clary still has to deal with her mothers illness as well as official Shadowhunter business, namely the murders of several Downworld children. Since there has always been fighting between vampires and werewolves, there are many usual suspects. There is also the possibility that the murderer could be Valentine, a very powerful and dangerous former Shadowhunter who was shunned many years ago for leading an uprising, causing the deaths of many innocent people. Clary, Simon, Jace and the other Shadowhunters must move quickly to find the killer because another of the Mortal Instruments has been stolen. This could mean that even more terrible events are on the horizon. Their journey takes them from the depths of the eerie Silent City to the gorgeous (but deadly) court of faery (my favorite part of the book). Even the High Warlock of Brooklyn is working overtime to give them magical aid.

It is now time to choose a side and it's not easy when all is not black and white. Will betrayal be in the future for any of these demon-slaying teens? Keep your arms and legs inside the car at all times but feel free to scream, because you are in for the ride of your life.

City of Ashes is a thrill-a-second adventure set in an incredibly imaginative and awe inspiring fantasy world. Cassandra Clare's discriptive prose will pull readers so far inside the book they will have to claw their way out just to take a breath. But trust me, you won't want to.

It was worth the wait.


What I am about to do now is have a little fun. Remember that this is only for fun and not in any way a real thing. In my own little mind I have been creating a "dream cast" for a City of Bones movie (with the help of
maxiekatt2 , thank you for finding the pictures). To my knowledge, there is no movie in the works, but a girl can dream, can't she? This is how my movie would be cast:

We all know that there IS a movie in the works, YAY!!

* 7/5/09: I added one little update. Another option for Magus Bane. Check it out!!
* 9/7/09: I added another of my Simon ideas. Food for thought.


Jace Wayland ~ Garrett Hedlund (Four Brothers, Eragon, Death Sentence, Troy):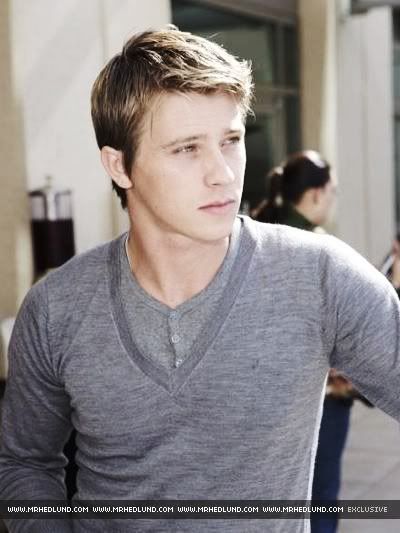 And see (below), he can rock the Shadowhunter tatoos, too: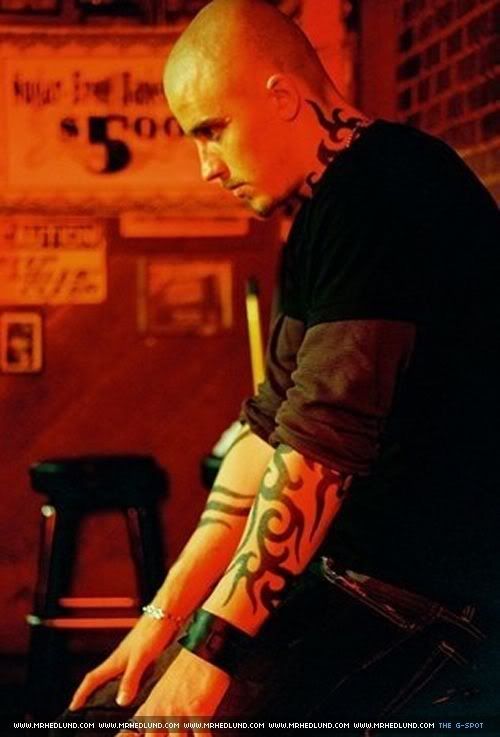 Clary Fray ~ Alexz Johnson (Instant Star):





I will not give up on this one, she would be fantastic! She would look great with Garrett.

Another Idea for Clary is Molly Quinn (Castle):


Jocelyn Fray ~ Gillian Anderson (The X-Files):


Perfect!! I especially love her with Alexz. The backstory can be filmed as flashbacks, so she can definitly play a part in the "movie".

Luke ~ Gerrard Butler (300, Phantom of the Opera, P.S. I Love You):




I pictured Gerry from the first time Luke appeared in the book. He would make an excellent werewolf.

Simon ~ Micheal Cera (Juno):




I can't think of a more perfect Simon. He can pull off his funny sarcasm well, too.

Chris Massoglia (Cirque Du Freak)


Valentine ~ Brad Pitt (you know what he's been in, Troy):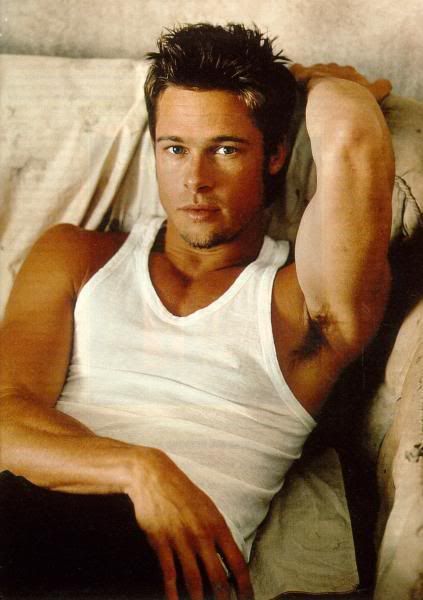 or

Daniel Craig (James Bond):



I know, this is a real dream, but notice that he was in Troy and so was Garrett. They have worked together before, so why not again? Besides, they look so much alike. I'm shooting for the moon here. If I'm going to cast this, I'm doing it right!

Hodge ~ Ewan McGregor (Star Wars Prequels):




I don't think I need to say anything else.

Isabelle ~ Summer Glau (Firefly):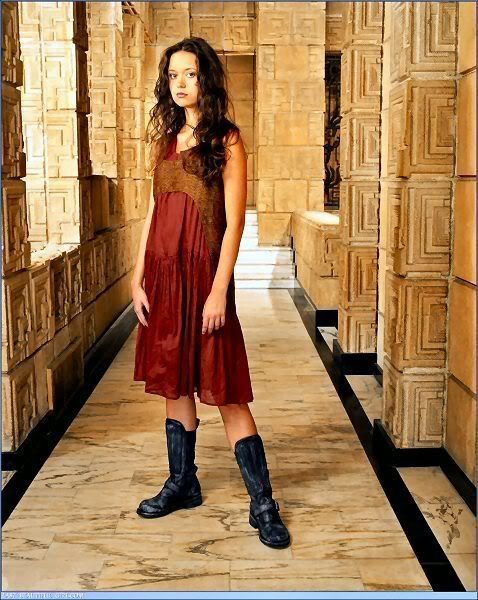 We know she's tough enough to be a Shadowhunter and she exudes Isabelle's charm.

(I have two choices for Alec.)

Alec ~ Ben Barnes (Prince Caspian):




Be honest, you want to see Prince Caspian for this guy.

OR

Alec ~ Jim Sturgess (21, Across the Universe):




This would work, too.

And finally,

Magnus Bane ~ Criss Angel:




Isn't he already the High Warlock of something? I love this idea for Magnus.

*UPADTE 7/5/09: Also a good choice for Magnus Bane

Adam Lambert (American Idol):





--------------------------------------

That was fun!

Wouldn't that be the best movie ever?

Does anyone else have any casting ideas? Feel free to leave comments or post your own pictures.

***Also, the perfect song to roll over the end credits would be "That's My Boy" by Vast.***




Now go read these books!

-MIchelle